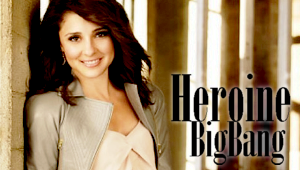 heroinebigbang
heroinebigbang
heroinebigbang
A Big Bang about Women.
The ones we love, the ones we hate.
The ones we hate to love, and the ones we love to hate.
There will be two options for this challenge.
1. Big Bang: 15,000 word minimum
2. Mini Bang: 5,000 word minimum
ScheduleJanuary 20th:
Author & Artist Sign Ups Open
March 1st:
Reminder Artist Sign Ups
March 20th:
Check-In #1
April 25th:
Author Sign Ups close + Rough Drafts Due
April 27th:
Artist Claiming!
May 30th:
Author & Artist Check In #2
June 15th:
Check-In #3
June 30th:
Final Draft Posting